Introduction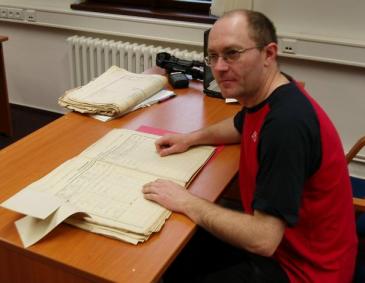 Hello,

My name is Martin Pytr, I live at Moravia, Czech Republic. I have worked full-time in genealogy research for 11 years. I have conducted research for many clients, mostly from the USA, but also from Czech Republic, Germany, Austria, Poland, New Zealand etc. The main area of my research is Moravia and Silesia, but sometimes I also search the Bohemian archives. My business is not only the research of old documents. A lot of my American clients decide to visit the homes of their ancestors. In these cases, I provide a complete and convenient escort package, serving as tour-guide, driver and interpreter. If you have ancestors from what is now the Czech Republic, I can help you to locate information about them, and later (if possible) personally show you the area where they came from.

If you wish to start researching, send me the known data of your ancestor who was born in the Old Country and I will try to trace his/her origin. The data I will send you as a file written in WORD, where will be quoted and translated records of your ancestors from church vital registers (birth, wedding and death records), and also another useful information about meaning and origin of ancestral surnames, about history of ancestral villages and region, etc.

I look forward to your questions.